Today was mummy's birthday. I didn't go to school cos as i said before, I needed to relax before the release of the results or I might just suffer a nervous breakdown. Woke up pretty late today and I did some maths, then went online. Didn't do much until about 2 plus when I left home to buy mum's birthday present. So I took 105 to Orchard and got to Paragon, where I was supposed to meet Dad.
After meeting up with him, we went to this shop selling bags called
Longchamp
. All the bags there looked really really nice and the price-tags were
really
nice as well. Anyways, I got this brown foldable bag for Mum at $198. Not cheap ok... But since her birthday's only once a year, it's ok la. After that, we got to
Hello Singtel
and changed our internet connection speed but were told to do it online instead cos the queue was too long. So were probably gonna change it tomorrow or something.
At about 7, we met up with mum and went to
Club Chinois
at Orchard Parade Hotel for mum's birthday dinner. That place is so classy! It's like an infusion of both Western and Eastern designs, even for the food. Here are some pics of the food:
Appetiser: Foie Gras with an Asian touch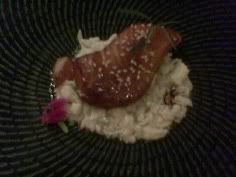 Mum's Main Course: Cod Fish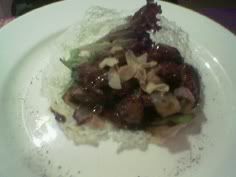 Dad's Main Course: Pepper Beef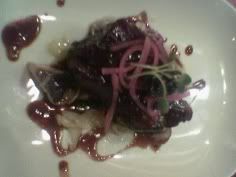 My Main Course: Pork Ribs
And for our desserts...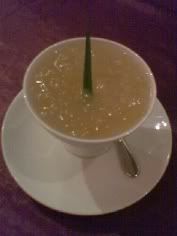 Me and Dad's dessert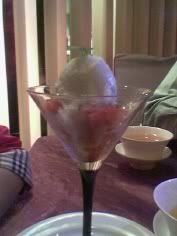 Mum's dessert
And there were some more dishes that I didn't take photos of. I have so gotta go and swim to get rid of the rich foods that I've consumed the past few days or else I'm gonna seriously balloon....
Quote of the Day
: If we all could just admit that we are racist a little bit, maybe we could live in harmony.