- Warning: Image Heavy Post -
Every February, my schedule is packed with birthdays galore. This year is no different. However, being an '88 baby means that many of my peers are hitting/have hit the big 21, which translates into bigger parties and greater indulgences. I recently celebrated my very own 21st birthday as well as attended several of my peers and I must say, it's been lots of fun catching up with old friends and really memorable.
Kenrick's 21st
Kenrick (being characteristically Kenrick) threw his party at Sentosa. The evening began with a small gathering for dinner at Il Lido and ended with drinks at the Amara Resort Villas. JJ came along for the night's activities and we all had a ball of a time.
My first impression of Il Lido definitely a good one as the food was fantastic and their service was impeccable.
The villa was pretty nice, quite different from the one-room suite where Jevon threw his party a year ago even though it was in the same resort. Money makes a whole world of difference. Anyway, there was more than sufficient booze and balloons at the post-dinner party for all the guests.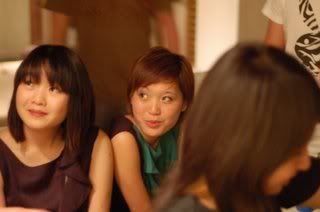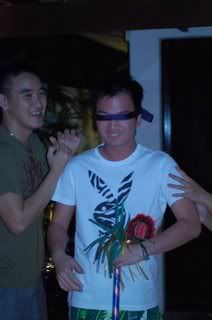 *GASP!* - My 21st Birthday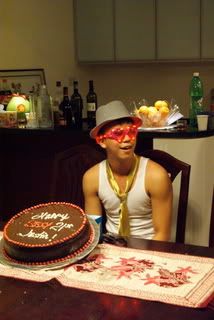 The party was
insane
. Thankfully it's my last birthday party in Singapore for the forseeable future. Note to self: NEVER. EVER. PLAN. YOUR. OWN. PARTY. You end up running around alot, making sure everything's perfect so as to make everyone feel at home. That said, it was a pretty
amazing
one. For the first time in my entire life did I actually did have so many people coming to celebrate my birthday with me.
Photos with my guests: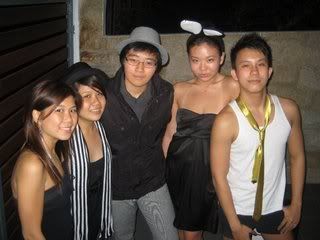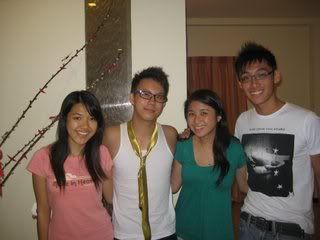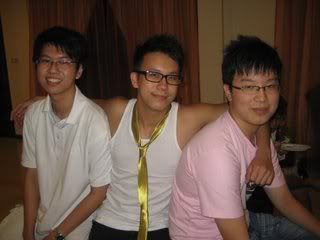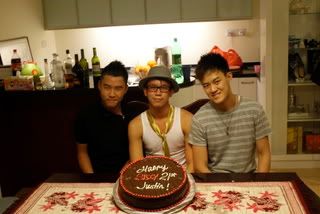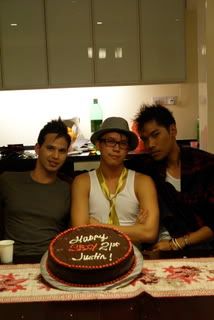 Also, I got 4 out of the 9 items in my wish-list! Talk about "wishes coming true"! So here's a shout out to all who came: THANK YOU ALL SO VERY MUCH! My party wouldn't have been such a success if not for your presence and support. I can't love you guys enough. XXOOXOXO!!! :)
In retrospect, I thought that turning 21 would affect me in a very big way but in actual fact, I feel no difference at all. Maybe age is truly just a number.