Last November, one man stood up for what he believed in, and like minded individuals stepped up and gave him a hand. We believed in it and spread the word. Six months later on 16 May 2008, we made it happen and history was made.
Over 2500 people turned up to participate in making a stand against misinformed prejudice and discrimination. It was heartening to see a collective of gay people and their friends and family, straight and gay, turning up and showing their support for the freedom to love and the freedom to be loved. The reality was this: the weather was horrible, and yet people still turned up in throngs to make a statement.
I didn't actually feel it until the events started and saw Hong Lim Park come alive with sincerity, happiness and genuine love. When you're surrounded by everything that represents what you believe in, it really hits home. No words can begin to describe the amazing feeling of being understood and embraced. The formation of the Pink Dot was like an unspoken declaration, of emphatic unity and our collective hope for a better, more inclusive future.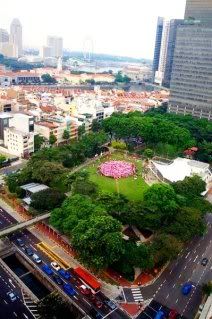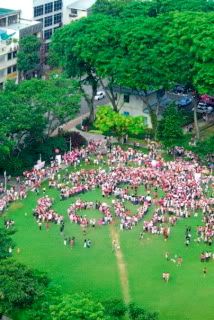 It was a moment that I'll never forget.
I am proud to have been a part of Pink Dot and what it stands for, albeit only having played a minuscule role as a volunteer on the actual day of the event. I feel that by giving as much as I can to something I believed in, nobody would be able to take it away from me.
Today is also the International Day Against Homophobia and Transphobia (IDAHO). May 17 was chosen as the day of the event because homosexuality was removed from the International Classification of Diseases of the World Health Organization (WHO) on May 17, 1992.
In the words of Neo Swee Lin, "We are born alone. We go to our graves alone. But there is no reason why any of us should have to live alone in this life." Support Pinkdot. Support the freedom to love. I look forward to the next Pink Dot and more in the years to come.