It was a pretty boring day today. But I'm glad that I was able to spend time with Emmanuel during lunchtime because very soon, he's going to be enlisting and time with him will be scarce. Oh those were the days, the days of pre-enlistment freedom. Time seems to glide right past you when you don't notice it. Anyways, the theme of our lunch today was "We Love Hong Kong".
Chicken Noodles and dumpling Dumpling soup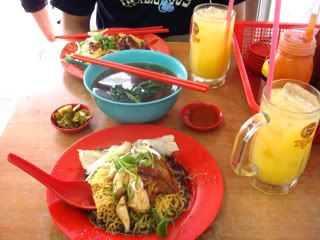 The wait for lunch was surprisingly non-existent because the food came immediately after we ordered. Usually when I go there for lunch with my parents on Sunday, we have to wait up to half-an-hour before our food is served. I guess it pays to eat there on weekdays instead. The Cantonese-style chicken noodles were yummy as usual, but the dumpling soup was a tad too salty. Ah well. With great company, everything else doesn't really matter.
Black Sesame paste and Almond paste with Glutinous Rice Balls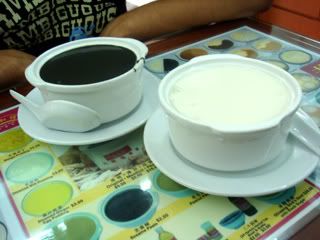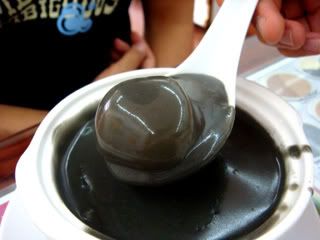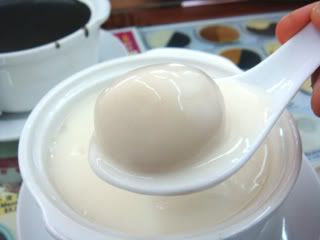 After lunch, we headed down a couple of shophouses for dessert. He had black sesame paste with glutinous rice balls while I had the almond paste one. It's been so long since I last had such dessert and it somehow reminded me of the authentic Hong Kong dessert stalls that I haven't patronized in a really long time. It's about time I went there again to visit. Heh.
After lunch, we walked around a bit and ended up at Clark Quay. Aimless, we just sauntered through
The Cannery
area and moved onto
Central
. Sadly, we weren't really in our photogenic state today and all our camwhoring pics turned out pretty bad. But I did manage to salvage one relatively decent looking one: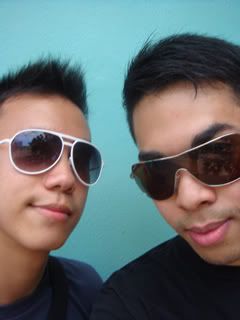 Here's to our friendship and to the bright future ahead! :)