The NYJC Open House was today.
It was a
major
bore...
Shaun dropped by for awhile after school and we had lunch together at the KFC at J8. Deep fried lunch.
YUM!
Gonna have a breakout soon... Urk.
After that, had maths tuition till bout 6.30, then I went to NJC for Jerome's art exhibition. It was so inspiring. Here's his main art-piece (a damn cool one if you ask me). It's in 3 parts:
Part I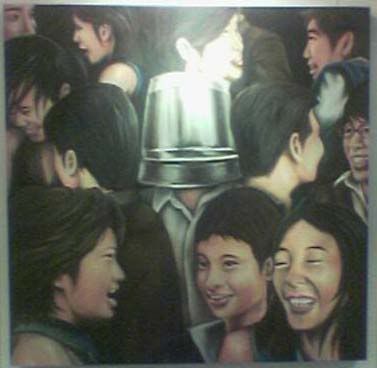 Part II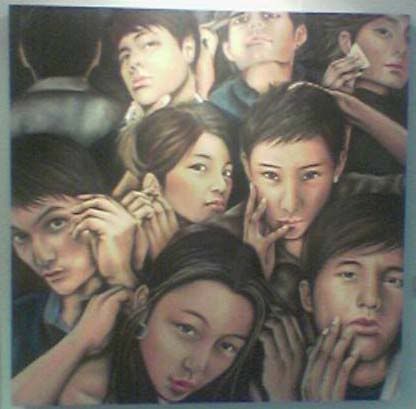 Part III
After all that, went for dinner with his parents and sis at Corpthorne Hotel.
It was soooo filling I tell you. Fish and Chips (yes, yet another fried item. I'm going to
DIE
!!!)
Then I got home and received an ominous message.
I think I shall go reply now.