I'd expected Graduation Day to feel different from other days, but it doesn't. Nevertheless, it was nice to have the whole of 05A2 back together. It was a long camwhoring session this morning before we had our farewell assembly (which was somewhat heart-warming and motivating).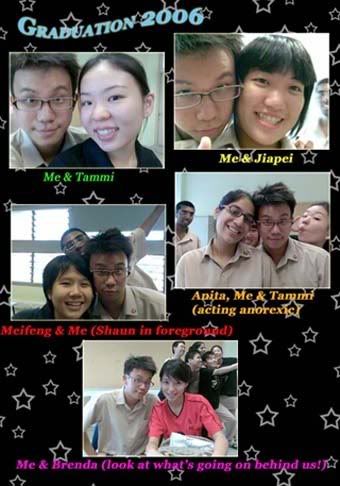 Ok, so it's not the whole class. Shall post more photos once I get my hands on them.
And we've come to the end of our JC life. It's crunch time!
18 more days to go...