I just found out that there actually
is
a Singaporean superhero in comics. How cool is that? Her name's
Jenny Quantum
and she's from
Wildstorm's
superhero comic,
The Authority
.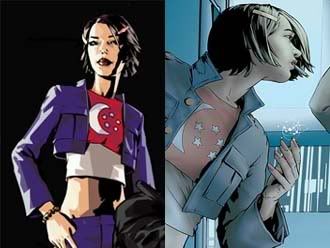 Nice tank top you've got there Miss Quantum
Notice that she's wearing the Singapore flag as part of her costume. Call it a "patriotic moment" if you will, but I'm actually quite happy that there's a Singaporean comic character. Haha!
Back to the books now...