Shaun and I did eyebrow threading for the first time in our lives today. That is, after much persuasion (or more like sacarstic threats) by Jiapei and Tammi. I must say, it doesn't feel as painful as they say it is.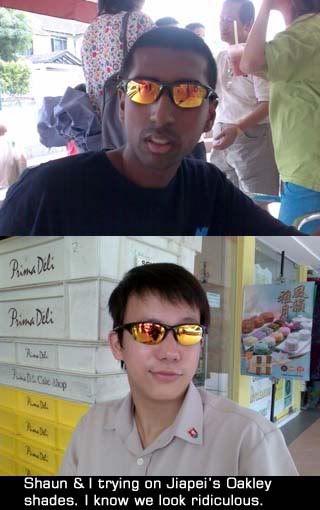 Met Andre to mug at the Starbucks in
The Cathay
. It was my first time there ever since it opened a couple of months ago, and from what I saw, it looked just like any other newly renovated shopping mall. It's so sad that the malls in SIngapore are starting to look like sad, slightly differentiated duplicates of one another.
Today was a good day. :)