Went out for lunch with my grandparents, my aunt, my second uncle + his wife, and my parents yesterday at Liang Court. After lunch, we went for coffee at the ground level Starbucks. Now, there I saw my grandparents publicly display their affections for each other (note: my grandma is silghtly senile). It was sooo adorable!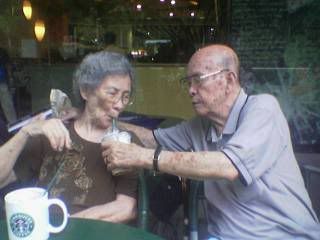 The old folks sharing a drink. Awwww...
Post-Starbucks, I went for the Novena with my mum. At about 6, I left for Joel/Joey/Felix/whatever-name-he-goes-by-today's 16th birthday party. It was pretty boring, considering that almost everyone there was underaged (underaged = below 16). But I had a good time catching up with the birthday boy anyways.
Today was the last day I had lessons with my K2s. They will be going on to Primary 1 next year. *sobs* Here are some pictures of the little angels/devils.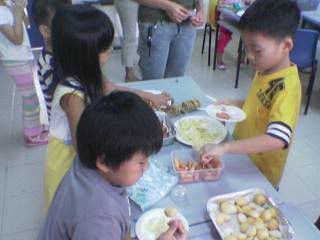 Food!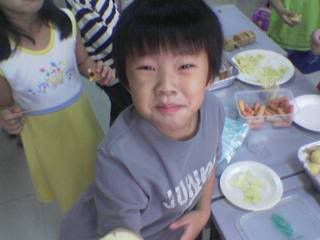 More food!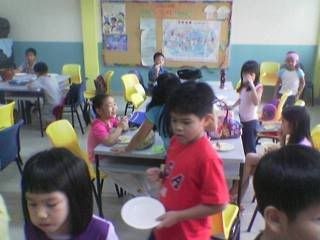 Queing for some more food....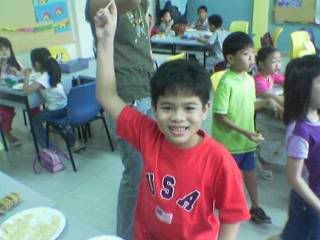 He's got his chips!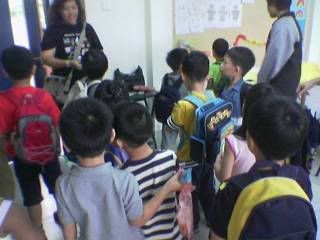 The final closing prayer...
After that, there was the Christmas peagant rehearsals till 2. Then I went for my second session of acupuncture therapy.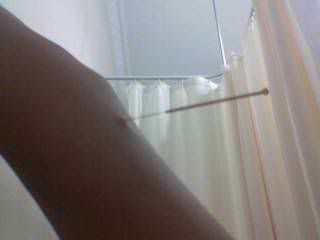 Needle on my hand. Slightly ouch-ing.