I woke up at 2 o'clock today. In the afternoon.
Let me break a myth here today.
Myth:
Only American food is cheap and nice here. Asian food is sh*t.
True
/
False
I've been having quite a lot of Chinese food here and it's comparable to what we've got in Singapore. Just that they come in bigger portions. Speaking of which, burgers are really killing me. If you give me grass vs meatloaf like
right now
, I'd take grass.
As for the Olsen twins...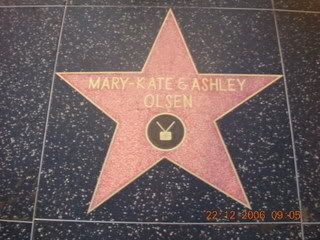 Aren't they pretty?
Yesterday
We were at
Universal Studios!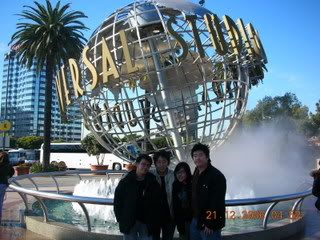 If there's one word to describe it, it's "
overrated
". But I've got some nice photos anyway. Enjoy: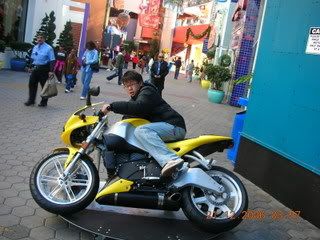 I'm a biker!
The houses of Wisteria Lane (think "Desperate Housewives):