It's 5 degrees Celsius here. My ass is frozen.
I managed to survive the 16-hour flight and the stringent US Security checks. Just got home from dinner at a chinese restaurant. I still don't understand why their "doggy-bags" are in Chinese-Temple-style boxes. And my fortune cookie makes no sense.
Driving down to Las Vegas tomorrow!
*EDIT*
Photos!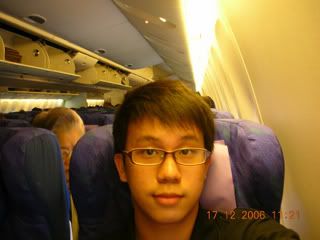 On the plane
Saw this on the plane! My eyes are sooo sharp la!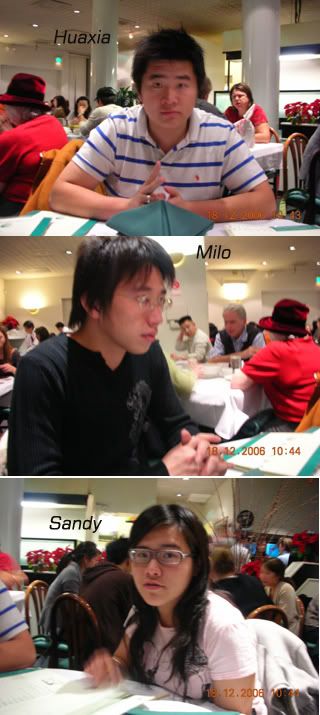 My friends. In case you were wondering, Huaxia is Sandy's boyfriend and Milo is Huaxia's schoolmate.
The house I'm staying at.