The weekend has been exciting.
New people, old friends, and lots and lots of drama and spice into your usually mundane life I tell you. Jean lost her wallet yesterday and we (meaning Me, Jiapei, Jean and Eric) scoured (almost) the whole of the Clark Quay/Mohamad Sultan area for it, but to no avail. After a police report (for the lost IC), we went on to chill at MOX. It was a fun night of joy and alchohol and laughter.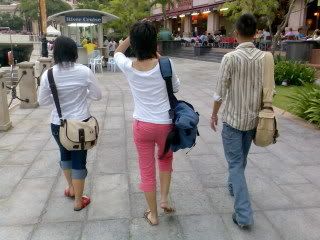 Finding a wallet isn't easy...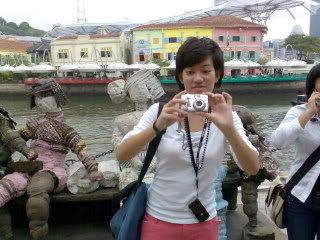 ...but we still have time to take photographs (of each other)
...
and we saw some crazy kids getting wet in a fountain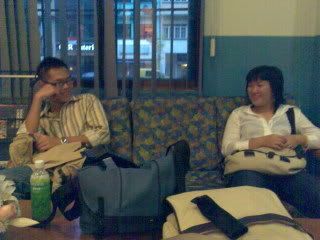 Chatting in the Police Station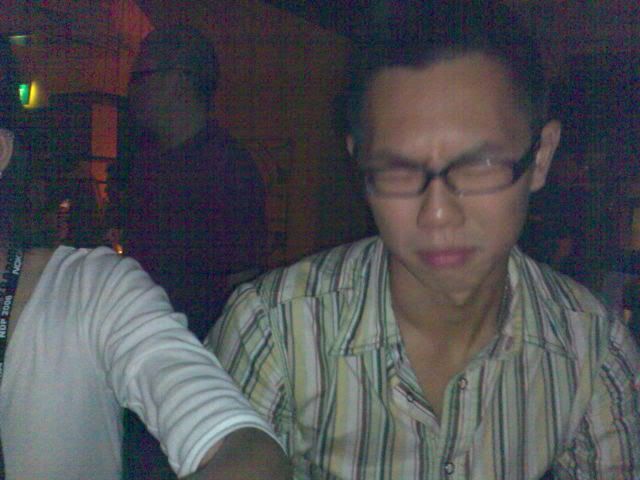 Eric hates the flash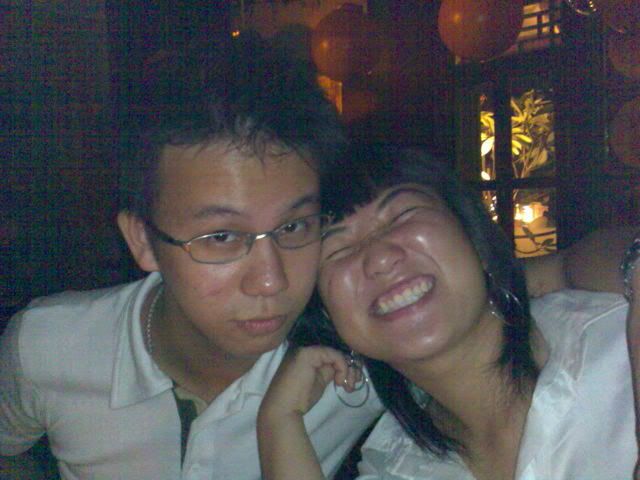 ...but Jiapei & I love it :)
After mugging today, went for dinner with Mum and Eric at some Peranankan restaurant in Joo Chiat. We ordered too much food, and ended up leaving the place like stuffed turkey. But it was a good dinner, nonetheless. Saw something amusing while I was there.
Meifeng, this is for you!

Mum trying to open the packet of gravy
And THIS is the joke of the day:
Yup...
80 days to the A's!