Maybe it's the superb management team behind her, or maybe it's because she's too hot to be ignored. Regardless of the reasons, you can't deny that Rihanna's one of the world's biggest stars right now. Granted, the radio stations over-play her songs (on the Top 40 stations, you can literally hear Rihanna songs played almost every five minutes), but that's only because they're so catchy (yay for a great song-writing and promo team!)
The trick to having increased radio presence is to do it the Rihanna way - release a couple of singles at once. See how she did it with "Only Girl In The World" + "What's My Name" and again with "Raining Men" + "S&M"? Genius publicity move. Ok, back to the topic: how many girls can pull off a Ronald Mcdonald-ish hairdo and
still
look sizzling? This girl can.
Today, she debuted the video for her latest single "S&M" and
I'm lovin' it.
I love the cheeky and playful concept of the video, especially her costume changes. Like her album title, it's loud, in your face, and it's unadulterated, risque fun. Definitely NSFW and NSFK. Check out some of the screenshots of her various costume changes: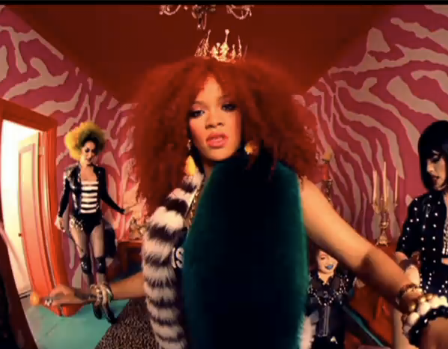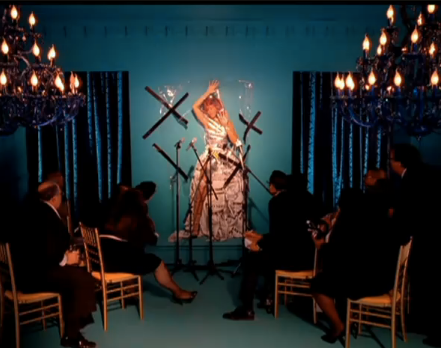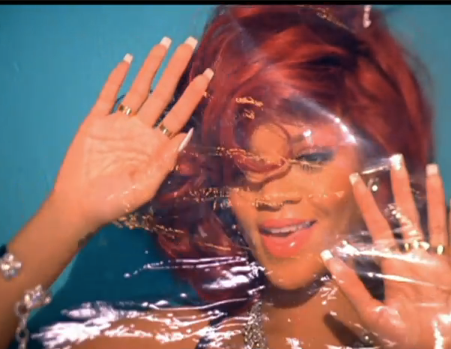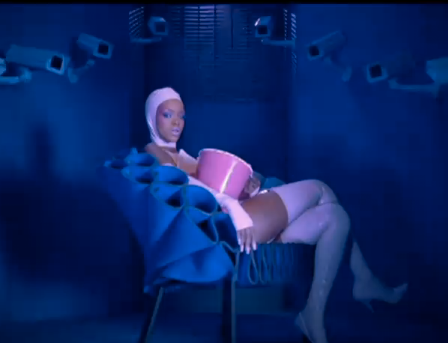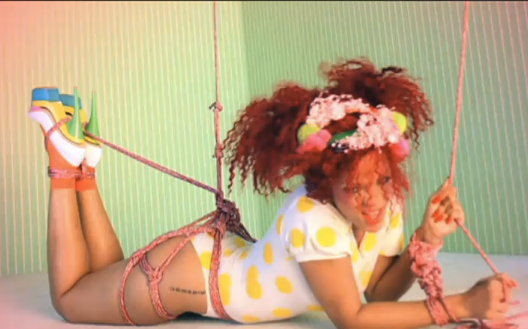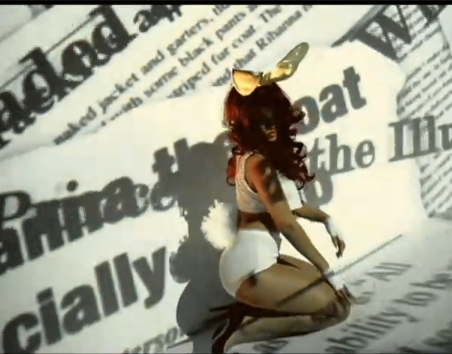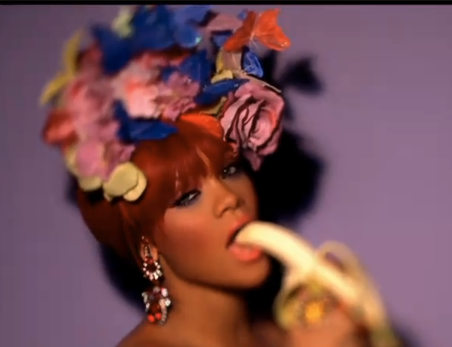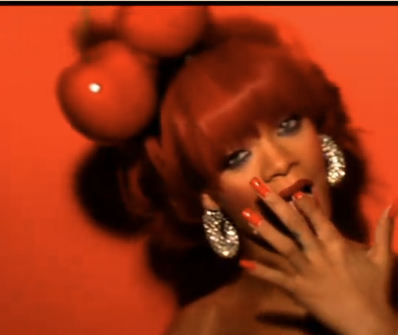 I also liked how all the pseudo-journalists were chained up, S&M-style. Very kinky. Nice allusion to the life of celebrity, where photogs and paparazzi restrict freedom and trap celebs with their presence. Her team did a great job in making fun of the world of celeb stalkers with the chains, whips and costumes.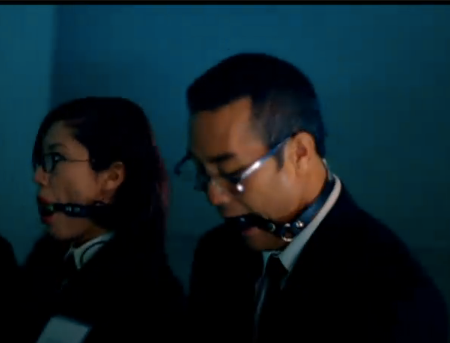 And who doesn't love seeing Perez Hilton being RiRi's b*tch? Seems like he got into the role pretty easily. Heh. Anyhoos, I'm sure it's every Perez-hater's dream-come-true!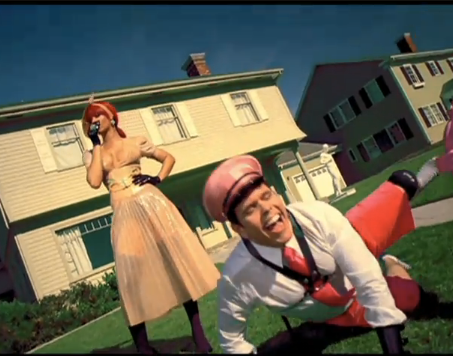 Enough talk from me. Check out the video for yourselves and tell me if you like it (or hate it). Enjoy! :)