Here's Shaun. And he's baaaack! And because of that, he deserves cover treatment in today's post!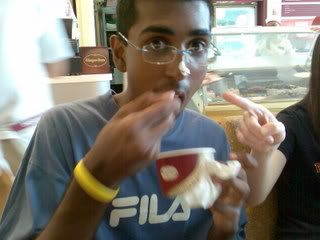 NS hasn't changed him at all, has it?
It was nice going out with some of my ex-classmates on Saturday at VivoCity. Didn't do much, just sat around and chit-chatted. Felt just like old times.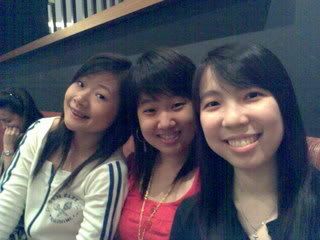 Esther, Yuxi & Marilyn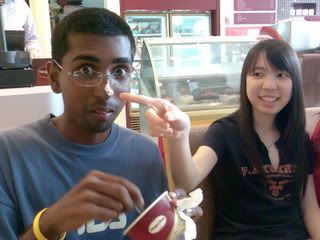 Shaun & Marilyn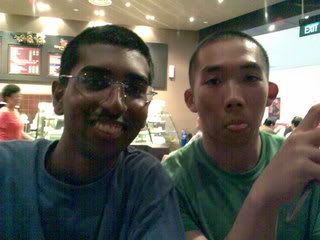 Shaun & Sean
PS: Shaun finally has a Friendster account! Add him
here
.
Didn't manage to get photos of Mervy, Jianxuan, Kitson and Cassandra. Hmmmm.