1) Mummy's 50th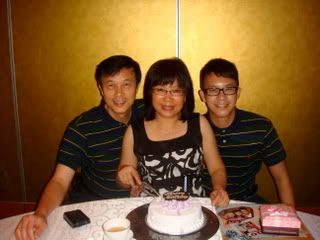 The day began with lots of drama. First of all, my genius of a dad completely forgot to get my mum anything. So when she woke up on her birthday and found out that he hadn't prepared anything for her, well, you can imagine the rest. Thankfully, she has an amazing son (thank you, thank you, hahahahahaha). Anyhoos, somehow I managed to buy her a present together with my dad (so we can say that he prepared it for her), book her favourite restaurant (Jade Room @ The Fullerton) and ordered a lovely cake, all that in the span of 4 hours. At the end of the day, all was well and we had a pretty enjoyable evening.
Some pictures from the night: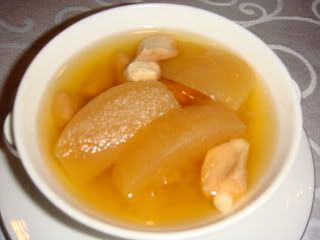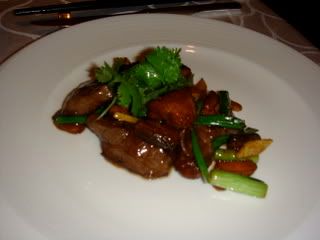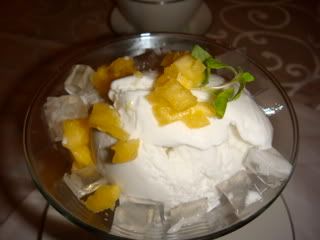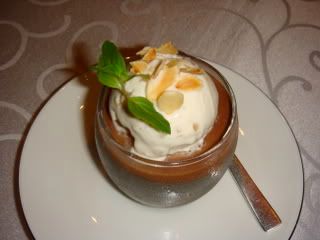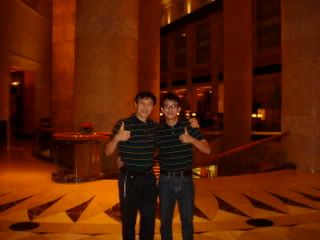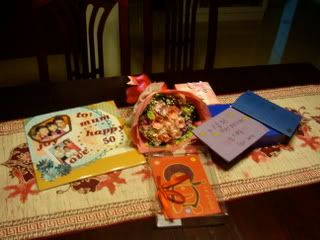 2) Core-Based Trees @ Crazy Elephant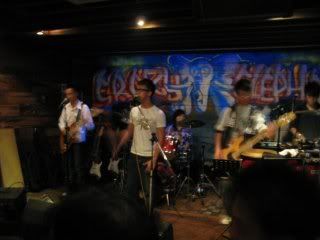 Last Sunday evening, my band the Core-Based Trees performed at Crazy Elephant. It was my first time in singing at a pub/bar and overall quite a good experience. Very different from performing on-stage where you're so far away from the crowd. The feeling's very electric. To all my friends who came down to support us, I just wanna say a BIG thank you! Hope you guys had a great time (cos I did) ;)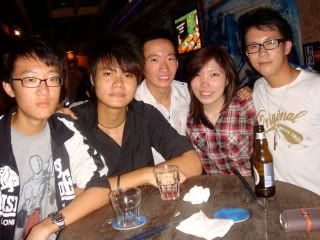 Bandmates (from left): Jin (Bass), Chris (Keyboard), Nic (Guitar), Yen (Drums) & me
Other photos from that night: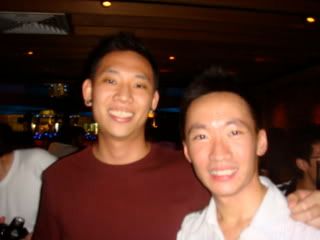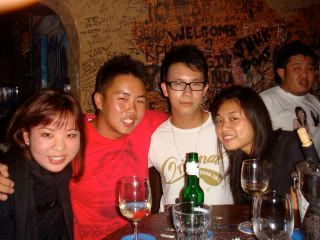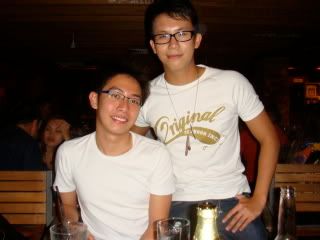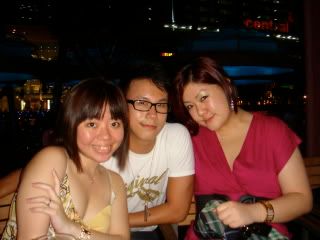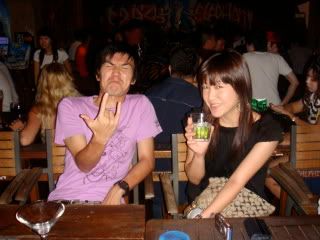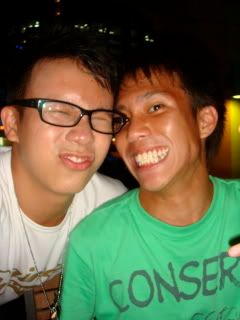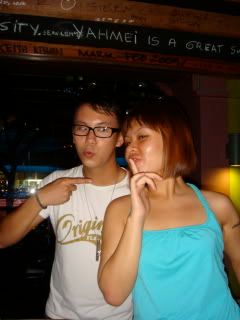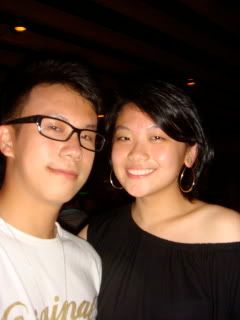 3) Ryan Tedder ought to be shot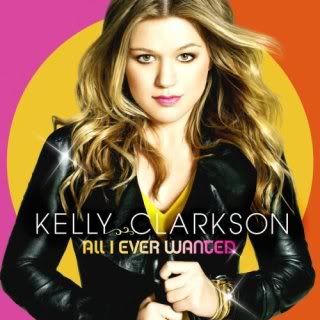 Kelly's latest album, "All I Ever Wanted", came out last week. Like every other Kelly fan, I got my hands on it knowing that I wouldn't be disappointed since it was reviewed by many critics to be her best album to date (supposedly, since she has Max Martin, Howard Benson, Ryan Tedder etc etc attached as the album's producers).
However, I have huge bone to pick with Mr Tedder. The songs that he co-wrote with Kelly sounds all too similar to his previously penned hits. If you don't believe me, take a listen to
Already Gone
. Sounds familiar? Cos it has the same base as Beyoncé 's
Halo
! Why? COS BOTH SONGS WER PRODUCED BY TEDDER!!! How bout
Save You
? What? Oh, it sounds uncannily like OneRepublic's
Say (All I Need)
? Well, COS IT PRETTY MUCH IS!
So much for originality.