First of all I'd like to say that this post is long overdue. The events that I am about to write about occurred a week ago (sorry for my delayed posting, been crazy busy)
Siloso Beach!
Haven't been to Sentosa in a really long time, so I thought it'd be great if I paid it a visit. Last Saturday, I decided to go for a nice beach tanning session. So I dragged my best buddies along. It was my first time taking the new tram ride from VivoCity to Sentosa as well as my first visit to Café Del Mar. Really really fun. I finally have a nice, delicious shade of brown!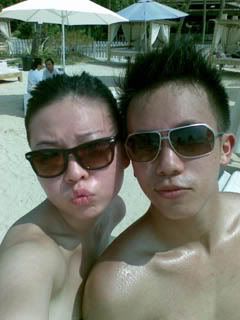 With Tammi at Café Del Mar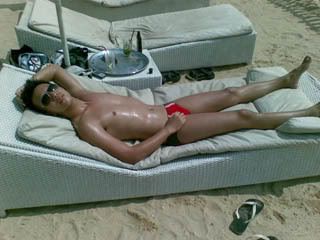 Barbequeing under the hot sun @ Del Mar
Will be updating more soon. Gotta rush back to camp now. Once again, another long week to dread (oops I mean tread) through. Sigh.
See ya.