Britney's latest single
Gimme More
is like a metaphorical drug. Like
SexyBack
, when heard at first, it sounds cloying and repetitive. But on subsequent tries, the song really starts to grow on you, and you realize that it's the repetitiveness ("Gimme gimme more, gimme more, gimme gimme more...") that makes it so irresistably good. Makes me wanna groove along to the beat every time I hear it.
Song-wise, I really enjoy it. However, Britney's performance of it has been pretty disappointing. By now, I'm sure everyone has either seen or heard about her amazingly dreadful "live" performance at the recent 2007 MTV VMA's. If you haven't seen it, please do:
Bitch couldn't even be bothered to lip-sync properly! And she looks very confused. Like
"Where am I? Maui? Why are all these people looking at me?"
confused.
But thanks to that performance, we've got parodies like this:
It's hilarious!
Oh, did I mention she's got a music video out for it as well? It's just as confusing as her behaviour! Basically, she's showing just how schitzo she is in her messed-up, disillusioned head.
It starts out with her looking as cute a button like her former self during her
Baby One More Time
era that it's scary. Horror-film scary. Makes you think
"She looks like that now? Seriously?"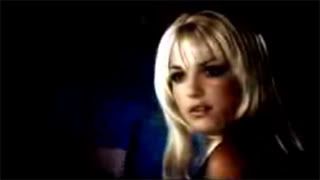 Pretty and innocent-looking. Kinda like
Ashelia
from
FF XII
. But we know that's not the real her now, is it?
She's got herself a couple of BFFs (aka lackeys) too!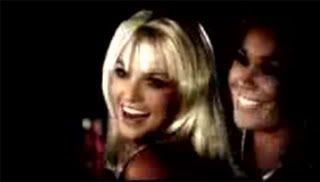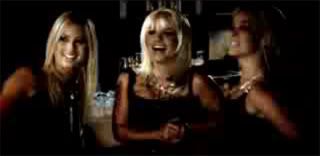 Looking at them kinda reminds me of the Stepford Cuckoos. And Ursula from
The Little Mermaid
: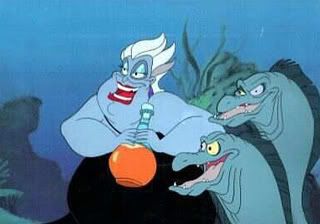 What an uncanny resemblance!
Anyway, that's not the main focus of the video. And neither is this: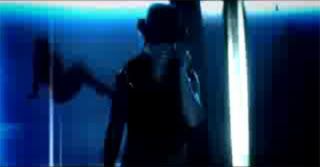 "Every time they turn the lights out..."
The main focus, everybody, is...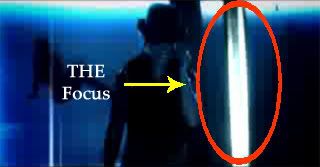 The pole.
Britney's getting upstaged by a pole? Bitch is seriously losing it, credibility and all! Sadly, that's what happens when your dancing pole is slimmer, shinier and brighter than you. Case in point:
Specimen Screenshot A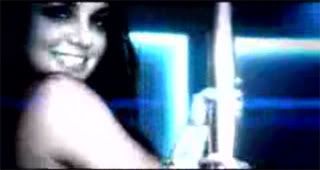 Specimen Screenshot B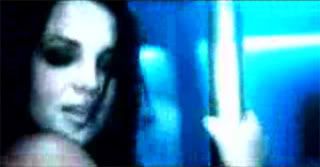 She might as well have been hawking the damned pole!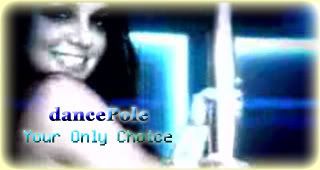 The video's so dark and all-over-the-place that most of the time, all we see is her hair and her flabbylicious body.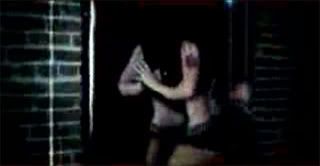 Oh Britney, come on, is it so hard to show your face once in awhile?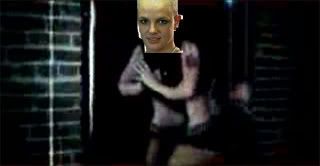 *gasp* Gyaaaah!