San Francisco is a land of steep slopes and cold showers. The people are incredibly friendly and the Chinese are overflowing. It's true. The first day I arrived, we drove past Chinatown and it was swamped. Felt like I arrived in China or something. But it's pretty cool knowing that there's actually a large Asian community there.
I keep talking about Asians (and Asian food) because when you're in a foreign country, it's always comforting to see the people that you can relate to. For the record, I utterly despise the
ang moh pai
ABCs (American Born Chinese). They seem to think that as long as they dress, speak and wear as much make-up as Americans, they automatically turn white,
sans
their roots. I mean, come on, no matter how white you behave, you'll be yellow-skinned forever unless you get to trade bodies with some white guy in a freak scientific accident. And if you don't have your roots, you're nothing.
I'll let the pictures do the talking about the rest of my trip there. Have fun viewing!
San Francisco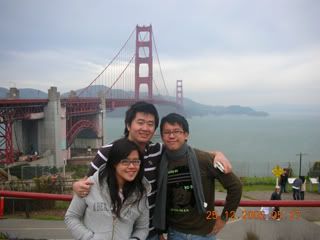 The Golden Gate Bridge was swamped with tourists. We had to wait for about 15 minutes before we could even get a decent shot without stranger's heads in the background.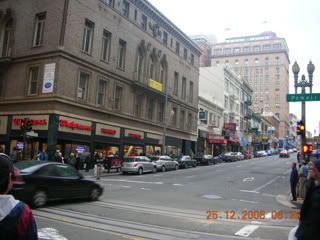 To illustrate my point of San Francisco being a land of slopes and hills.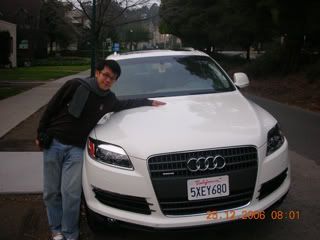 Our San Francisco ride. Cost a hell lot of money to rent.
My future school! Right...
More pictures of UC Berkeley: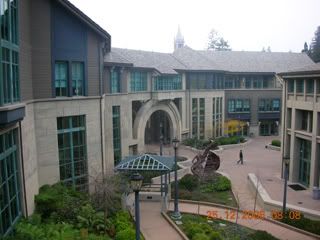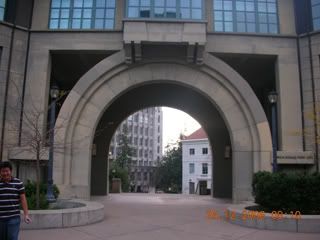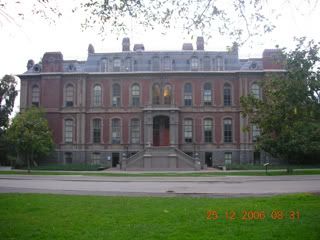 It's soooooo beautiful!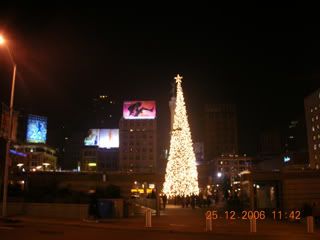 Night lights on Union Square
Lake Tahoe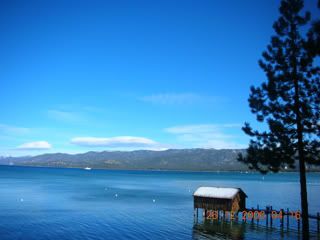 Say "whoa....."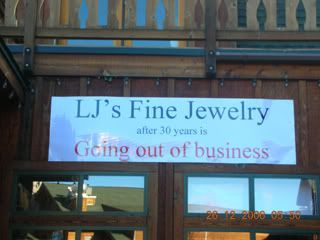 I thought this was funny. It's so adorable that the shops are actually honest about their financial situation.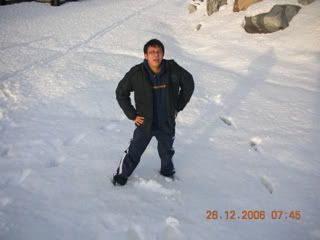 Yes,
that's
snow.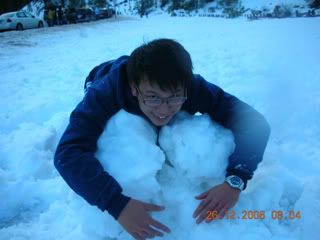 I've got snow boobies! :D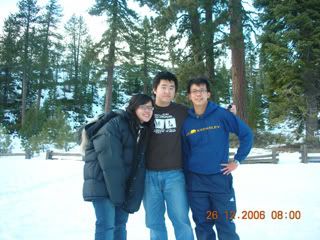 The happy couple and the 电灯泡。
Fisherman's Wharf
The picture's abit blur.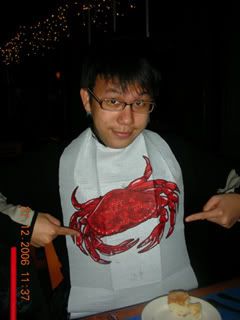 I LOVE Crabs!
Random Photo Moments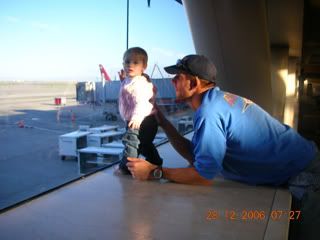 This little girl was too cute to miss. Saw her and her daddy at the airport on the day we were departing from San Francisco.